MARINE GARDENS BOWLING CLUB
The bowling green was laid down during the autumn and winter of 1929-1930 and was
ceremonially
opened by the then
Mayor,
Alderman H. F. Carmichael, who bowled the
first jack and woods on the
new green in April 1931.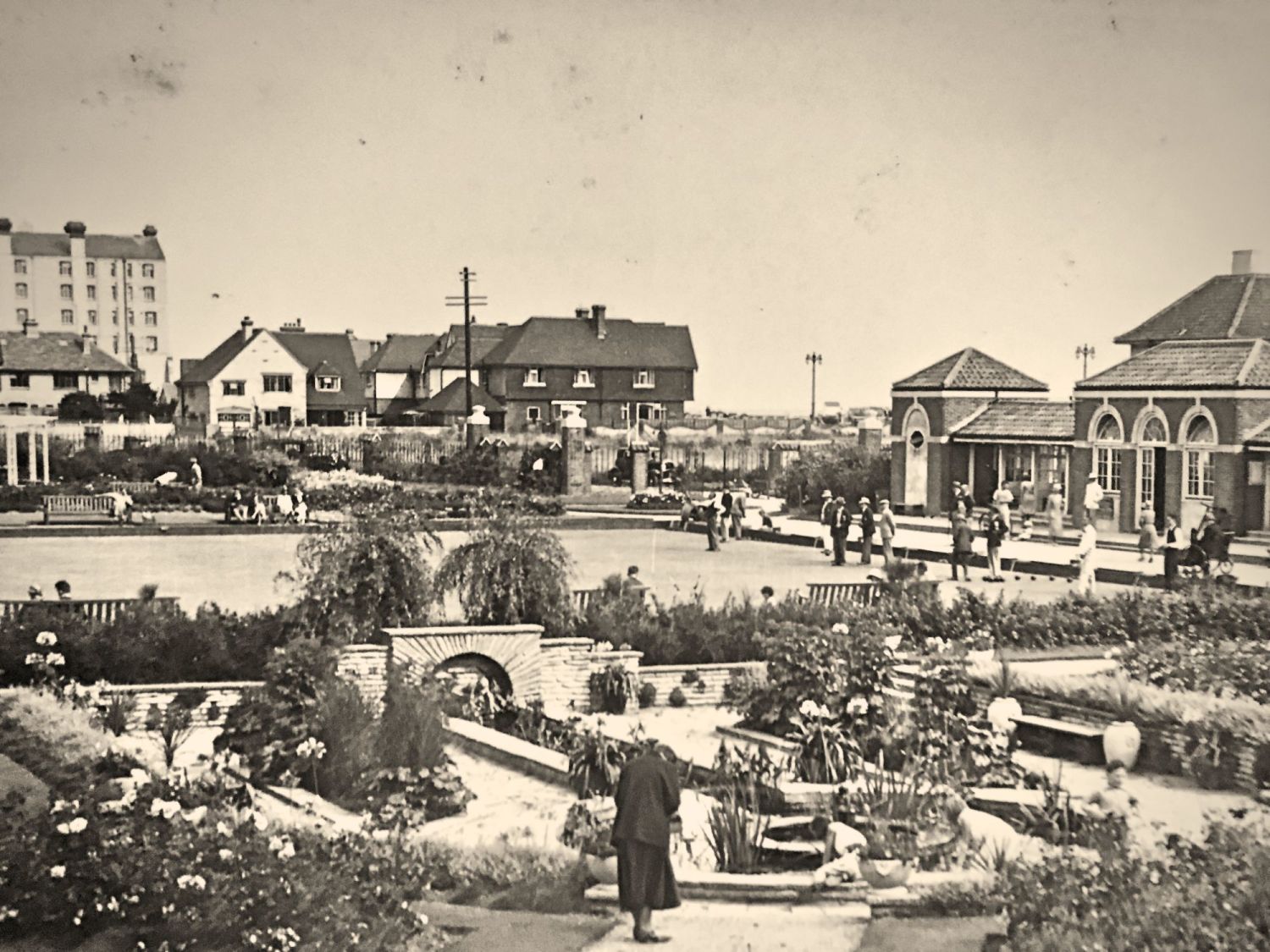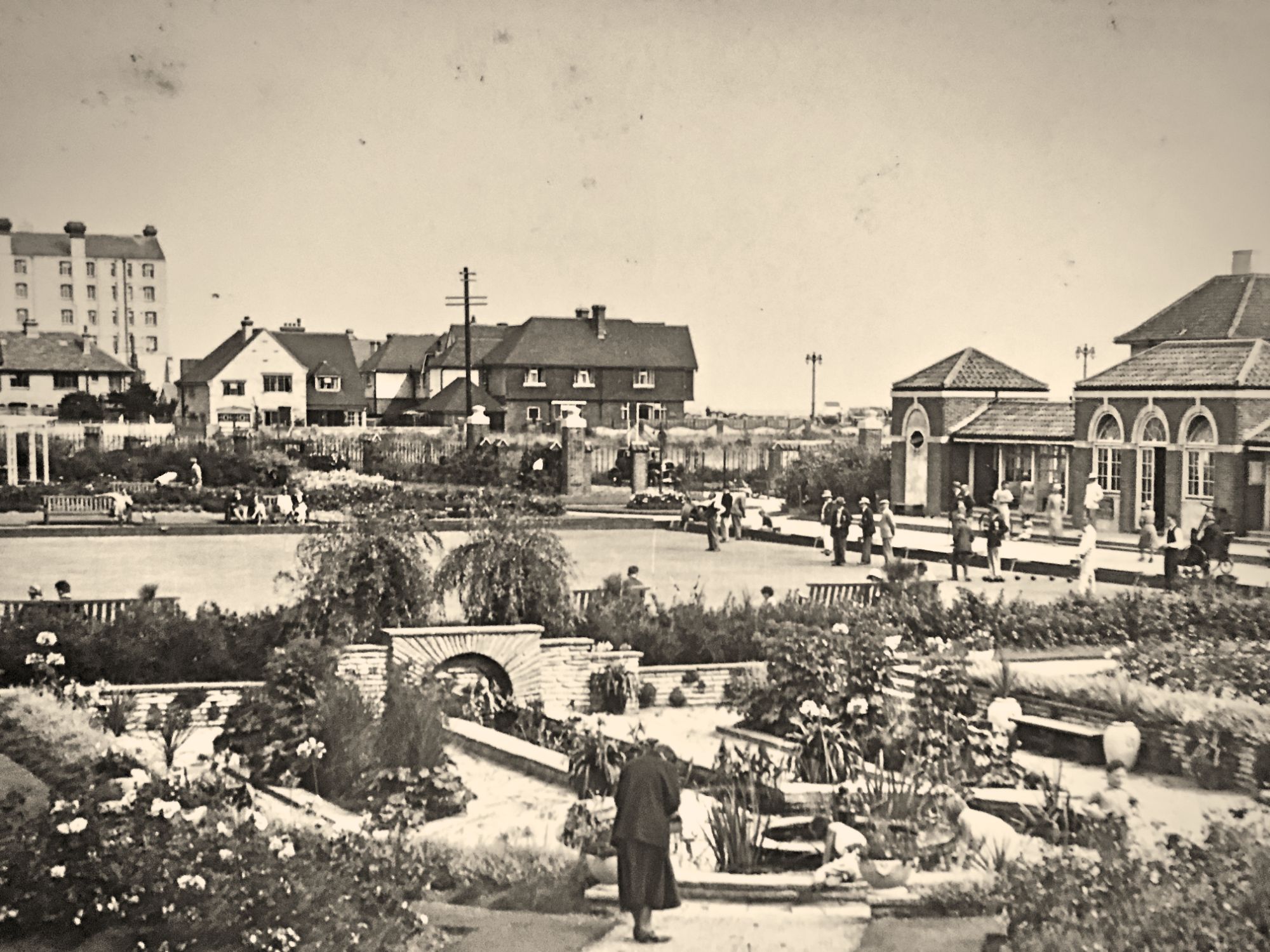 The club formed in 1930, has used the
Worthing
Borough Council
owned green and clubhouse since
that time.
Mr. George
Stracey
convened the first meeting of Marine Gardens Bowling Club
in October
1930
and
was appointed the
Club's first Captain in 1931.
He designed the club badge, however, very shortly
afterwards, it was thought
that the
"brown"
crown was not bright enough and was replaced with golden thread.
Mr. George Stracey also donated the Stracey Shield in 1931, creating competition
and keen rivalry
between local bowling
clubs
playing on the greens
within the
Borough of Worthing.
The Stracey Shield is still competed for today.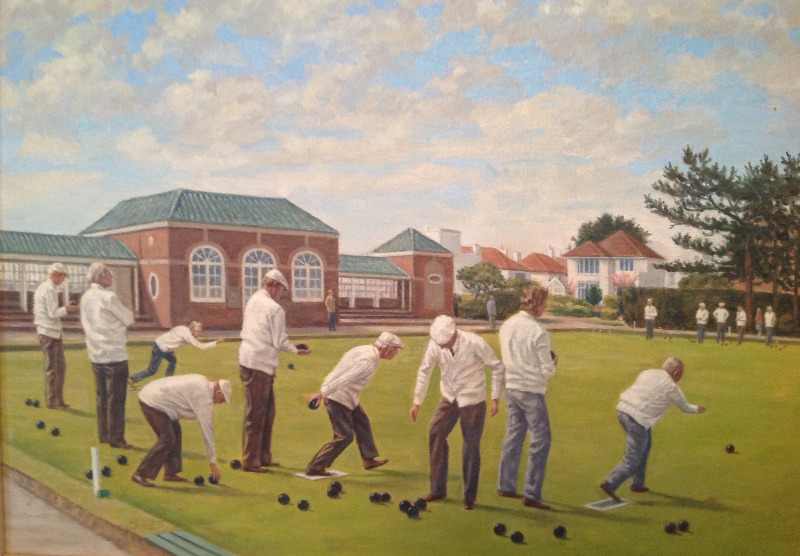 Marine Gardens Bowling Green - 1965
In 2001, the club accepted lady members and became the first totally mixed
bowling club in Worthing, where all matches played are now mixed.
As well as their own internal competitions, the ladies are encouraged to take on
the men in many internal competitions that are not restricted by Bowls England to men only.
In 2006, extensions were made to the East and West of the main clubroom to provide individual
changing room facilities for ladies and men with the provision of their own toilet and wash areas.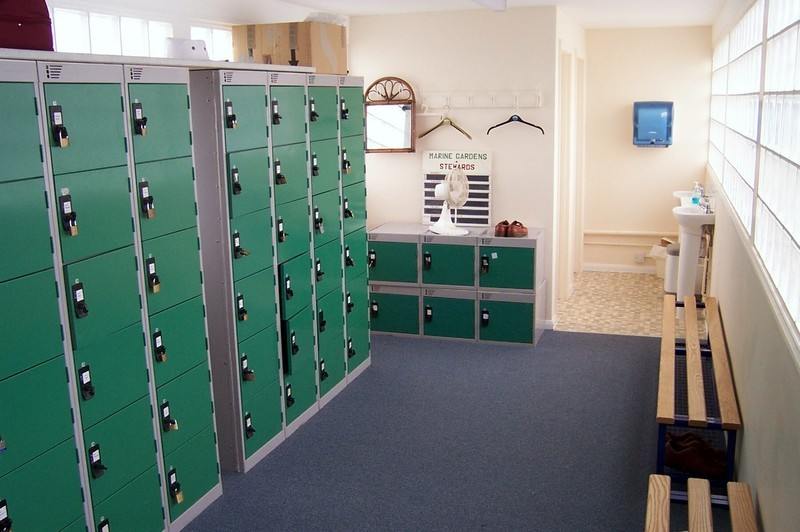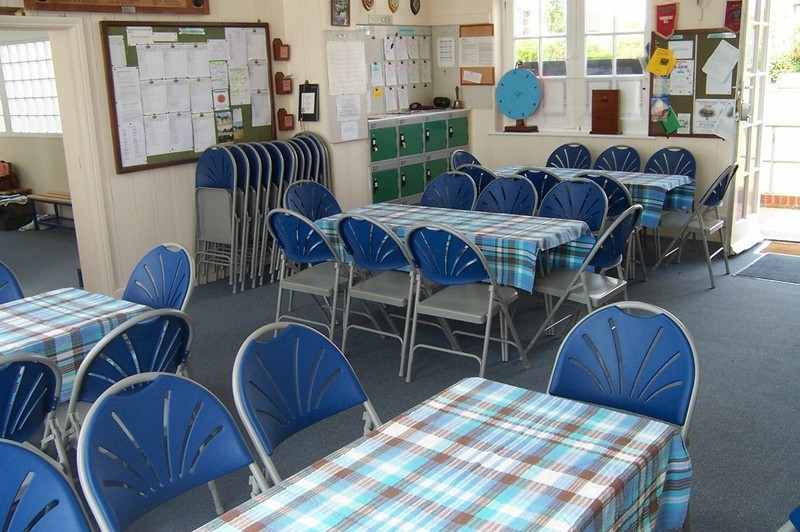 The enlarged and refurbished Clubhouse can now support and accommodate an increased
membership
and allows
a
number
of
planned social events throughout the year.


Green Flag Award Winner - 2018 - 2019
Marine Gardens is a compact but very popular park on the seafront in West Worthing, laid out in 1930,
and held in great affection by the people of Worthing.
The Gardens lie 1.25 miles west of Worthing Pier and are open to the public all year round.
The Gardens are accessible off Marine Parade on the Seafront and Winchelsea Gardens to the North of the site,

there is plenty of on street parking around the Park. Equally, it is easily reached by bike, bus or on foot.

The park is packed with ornamental and formal planting, creating a warm and welcoming place.

It is uniquely busy and bustling and yet a calm and peaceful space at the same time.

Bowls and putting is available daily during the summer months and there are public conveniences open to the public

from 9.30am to dusk every day, located at the Bowls Pavilion.

The site is flat but there is a ramp down into the gardens from the seafront; paths are wide and accessible around
the whole site, and so is ideally suited to those with mobility problems.

This is a popular site to sit and spend some time relaxing in the peaceful environment enjoying bowls being played

or for visiting the popular and busy privately run restaurant. The Waterwise Playground and Waterwise garden

are on the foreshore only a few metres to the west.
And, being so close to the beach, it extends the recreational area for visitors and residents alike.

PARK FACILITIES
Bowling - Café/Restaurant - Golf/CrazyGolf - Pond - Public Transport Links - Toilets - Walled Garden

Managing Organisation - Worthing Borough Council
Websitehttps://www.adur-worthing.gov.uk/parks/find/worthing/marine-gardens/